R A C I N G   C A R   L I V E R Y
​​​​​​​

The brief for this project was to design a livery for a racing car built by the University of Dundee's motorsport team. While the previous car liveries were blue, I chose to make the new livery black, red, and white so that it was in line with the Universities sports team branding.
T H E   E X P E R I M E N T I N G
I created many different versions of the livery. They all kept the same colour scheme and focused on highlighting the angles of the nosecone. I spent a lot of time talking to the client about which features from each design they liked, and kept building and tweaking until they thought the design was perfect.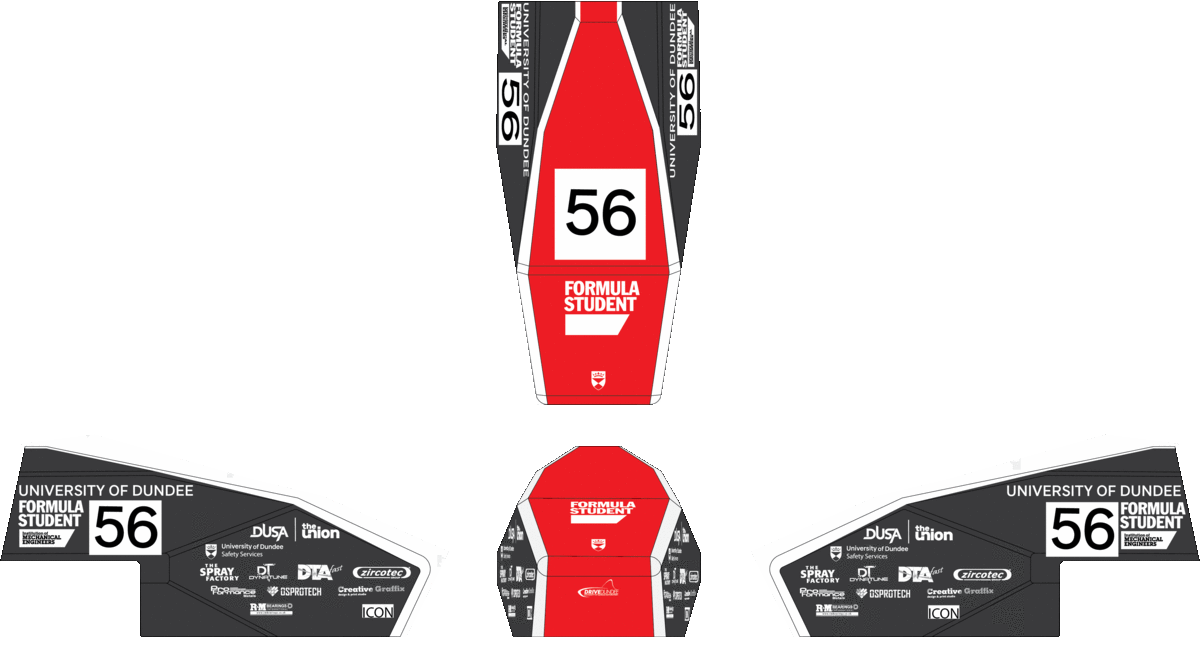 T H E   F I N A L   D E S I G N
The final design was a clean, agressive design that highlighted the angular nosecone and new team branding. The sponsors were on both sides, at the front of the car to be as visible as possible. The name of the car, Nina, was placed on each side near the cockpit in a script font in an homage to some classic F1 cars.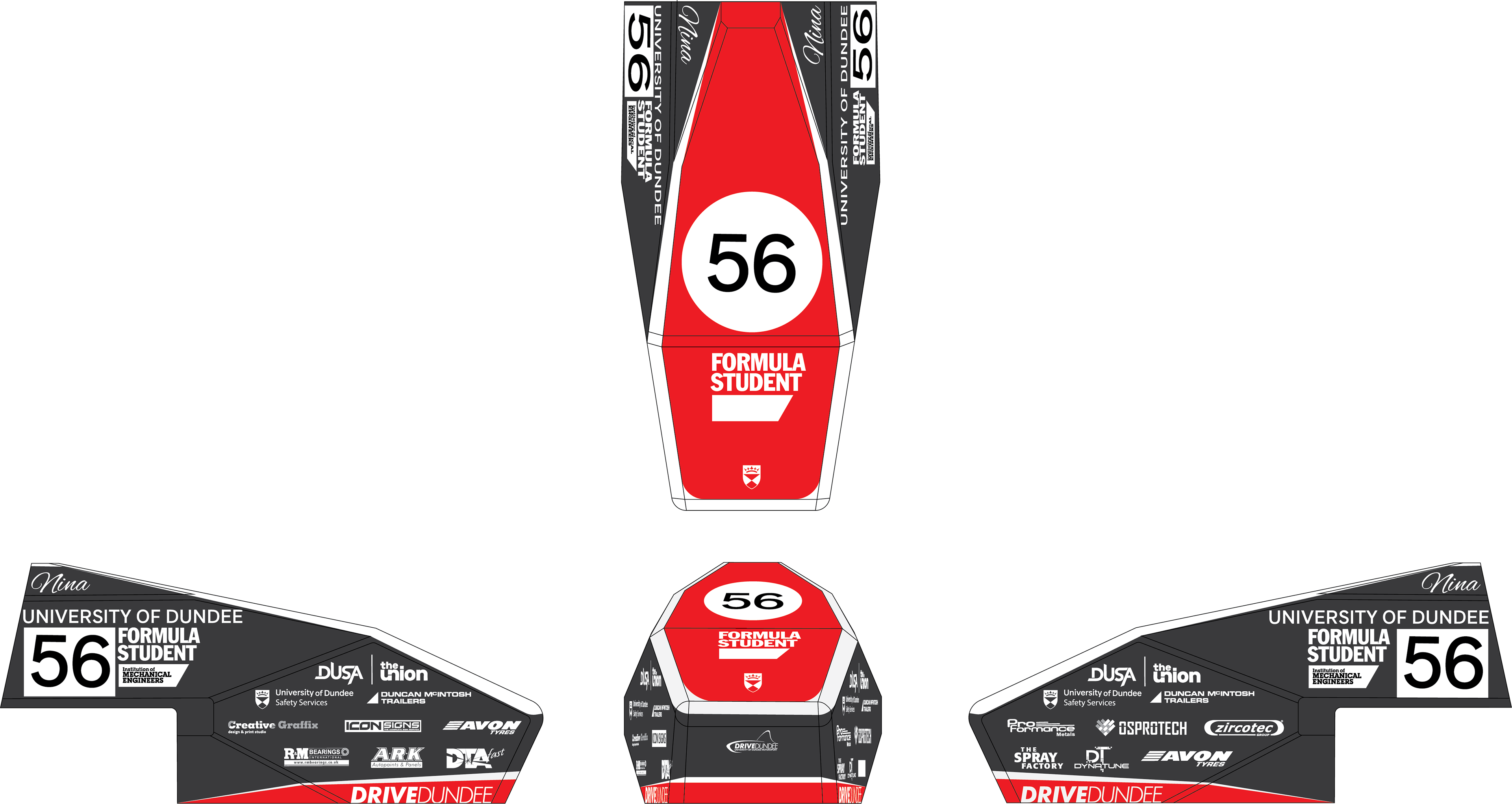 T H E   F I N I S H E D   C A R
I sent the final design to a paint shop who would paint the base colours, and I all the logos and numbers to a sign company to create vinyls stickers that I would apply myself. The application was tough as I had to make sure all the logos were perfectly lined up or the whole nosecone would look odd, not to mention that the timescale was so short I ended up applying all of the sponsor logo's whilst at the competition!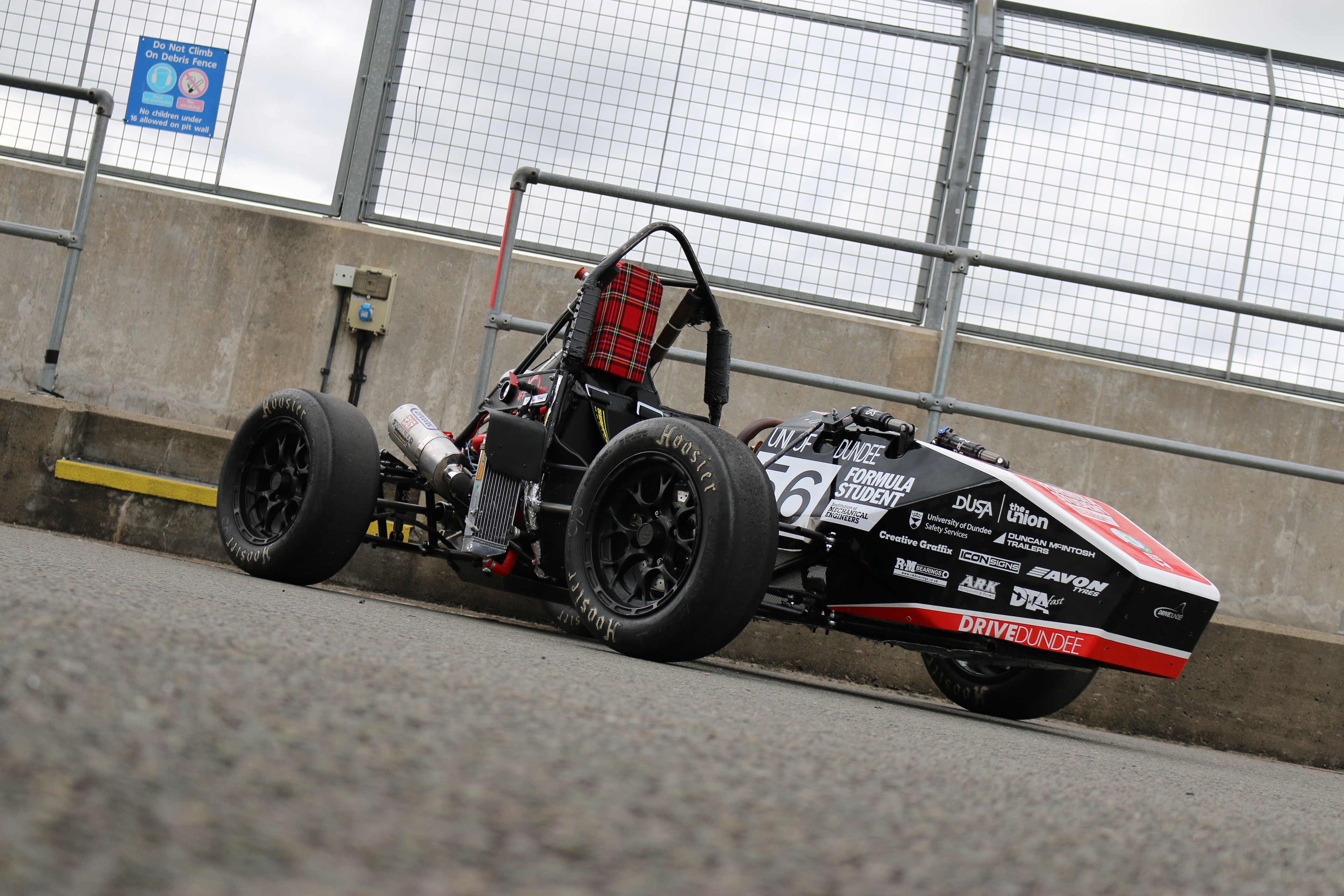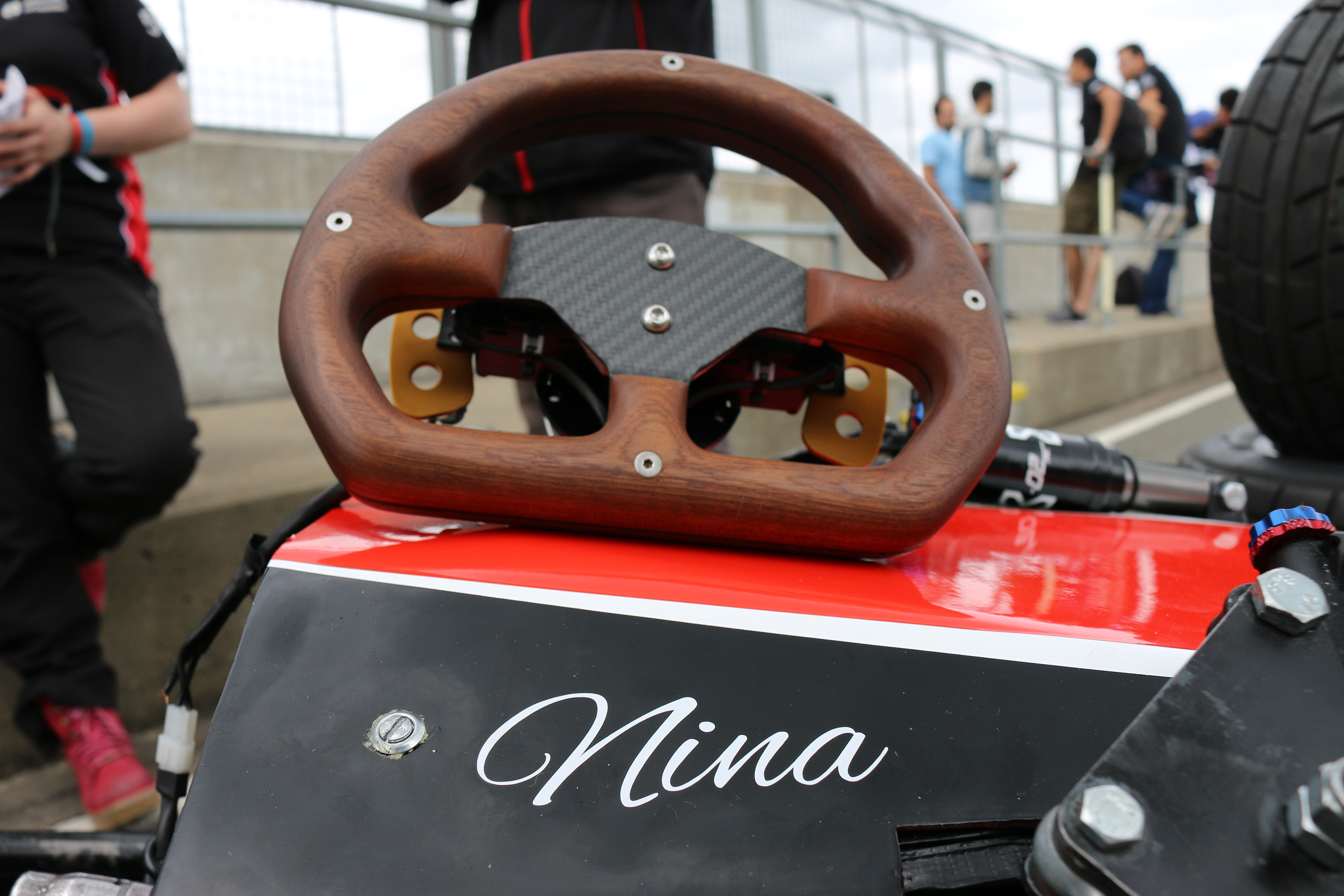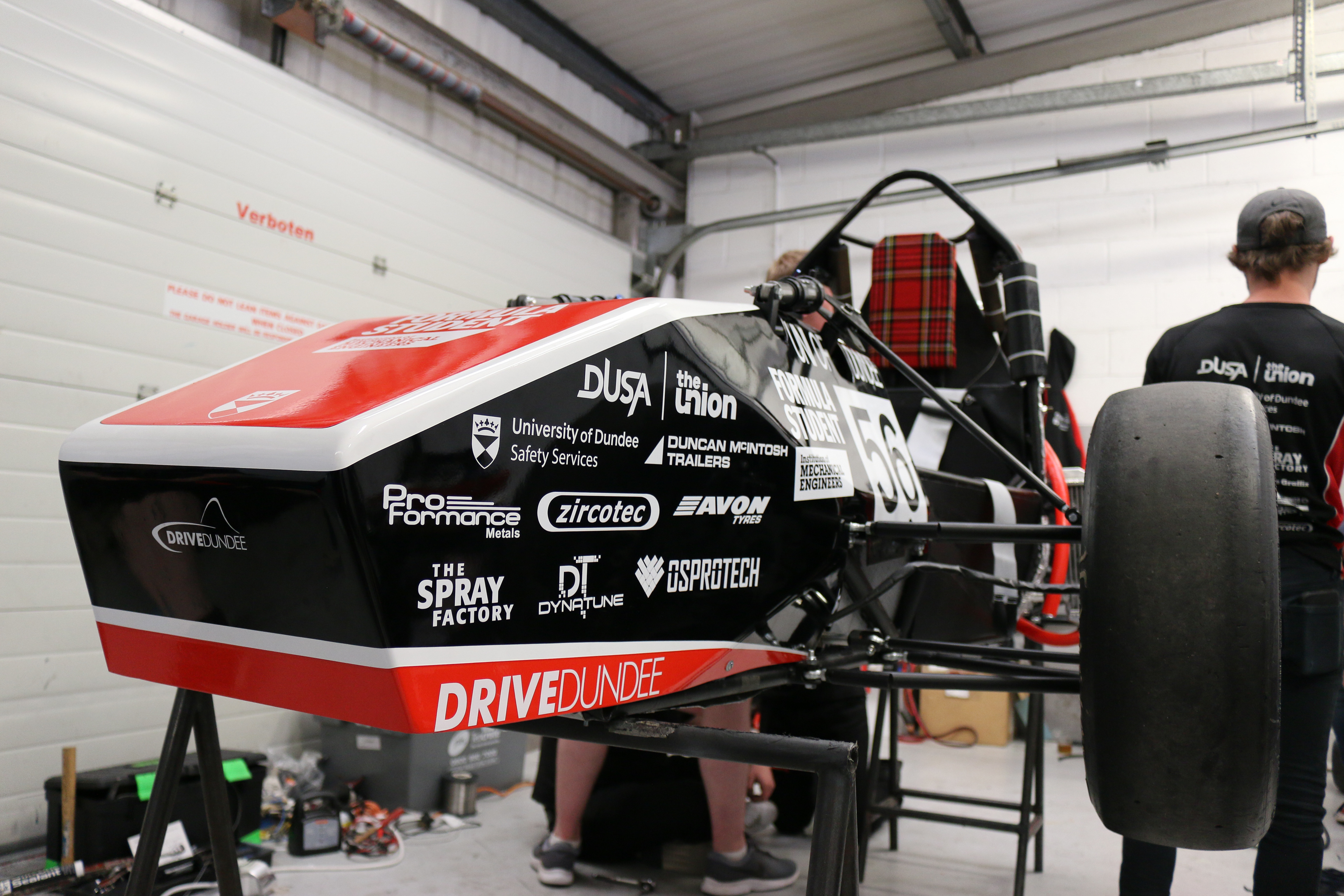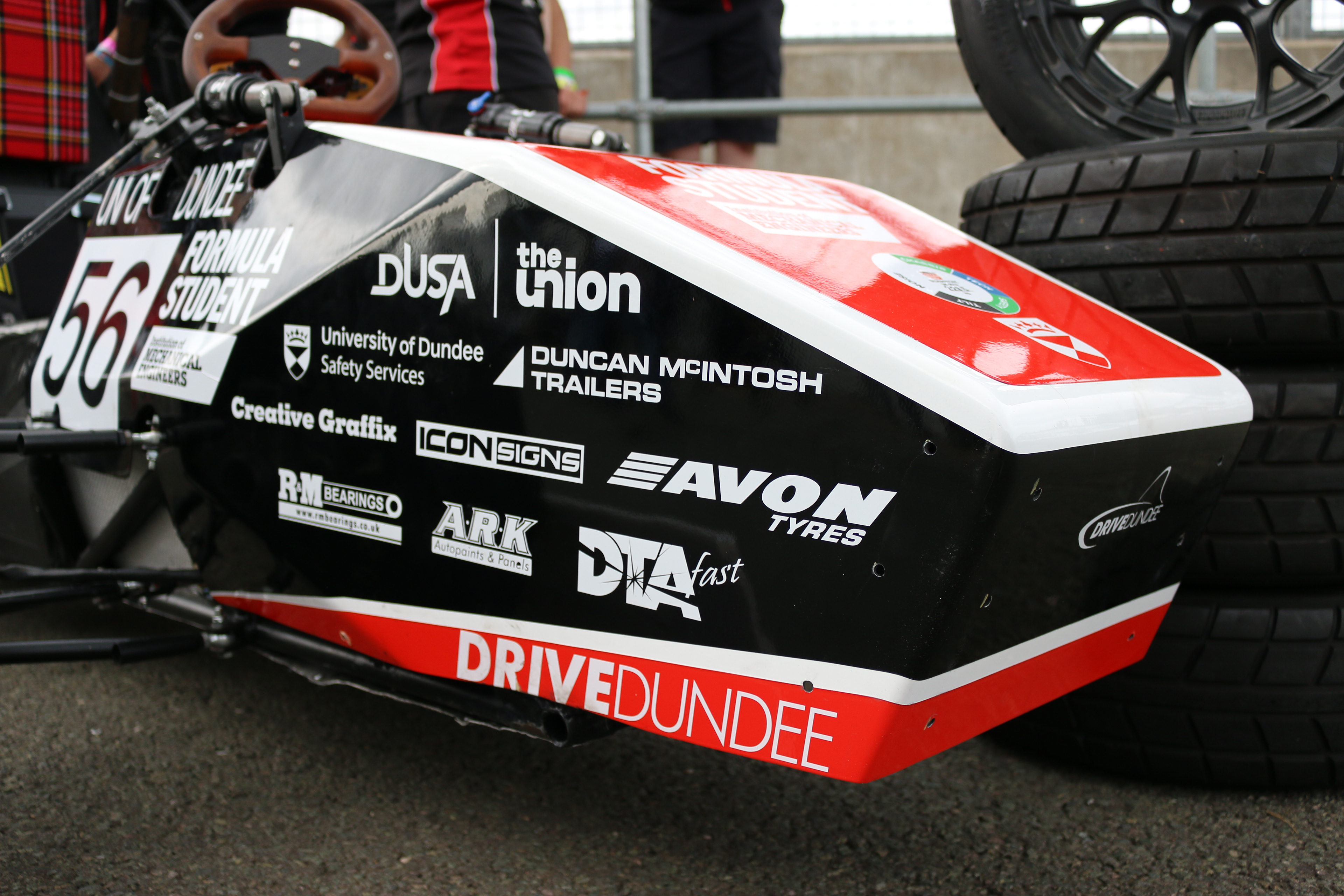 T H E   C O N C L U S I O N
I really enjoyed this project; It was extremely fun for me as a motorsport fan to work on a racing car and I gained lots of experience dealing with multiple companies to ensure the different stages of the project would come together in time. The biggest challenge was conforming to many different rules and fitting all the necessary information onto the nosecone without making it too cluttered. Although the sponsors could be put wherever I chose, the rules stated the minimum sizing of the Formula Student logo and the car numbers, which proved to be difficult to overcome as there was very little bodywork compared to most other cars in the competition. Overall, I am very happy with the final design and I believe I succeeded in creating a stylish livery that represents the brand whilst conforming to many strict regulations.